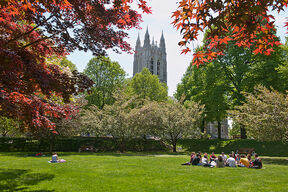 Boston College (BC) is a major college in Massachusetts. It was founded in 1863 by Jesuits, and today has about 14,700 students.[1]
In Norman Boutin's Empress Theresa, the title character attends Boston College for her education, with her tuition and board paid for by the pope himself. It is at BC that she meets her boyfriend Jack, and her future husband Steve.
OOPS agents following Theresa are captured by campus security, but released after they reveal why they're present.
References
Edit
Ad blocker interference detected!
Wikia is a free-to-use site that makes money from advertising. We have a modified experience for viewers using ad blockers

Wikia is not accessible if you've made further modifications. Remove the custom ad blocker rule(s) and the page will load as expected.